Laminators: the essential factor in securing your documents
Laminators play an essential role in guaranteeing the security of your documents, and our specialized security laminators are the best around. We have engineered a series of laminating machines to meet all our customers' needs and requirements. Most of our laminators are designed to laminate passports, booklets, access cards, or identity cards. We can always supply the right machine – just let us know what type of documents you need to protect.
Reliable, adaptable & durable
Our laminating machines are exceptionally reliable and suitable for intensive use and are exceptionally reliable in terms of temperature and pressure. This makes our laminators unique!
Features of our laminators
Unique hybrid ceramic heating system.

Built-in sensors in the heating element which constantly measure the temperature and relay highly accurate information back to the control unit. This ensures that the heater is closely controlled and allows the machine to stabilize the laminating temperature throughout the entire process. The set-temperature range never exceeds +/- 2°C.

Diamond-coated heating elements for scratch-resistant performance.

Preset application-specific settings make these machines easy to operate; the settings cannot be altered by the operator, helping to guarantee consistency of quality

Extremely accurate lamination

Extremely short warm-up time
We can also provide you with the right security films, offering you a turn-key solution for all your document security needs.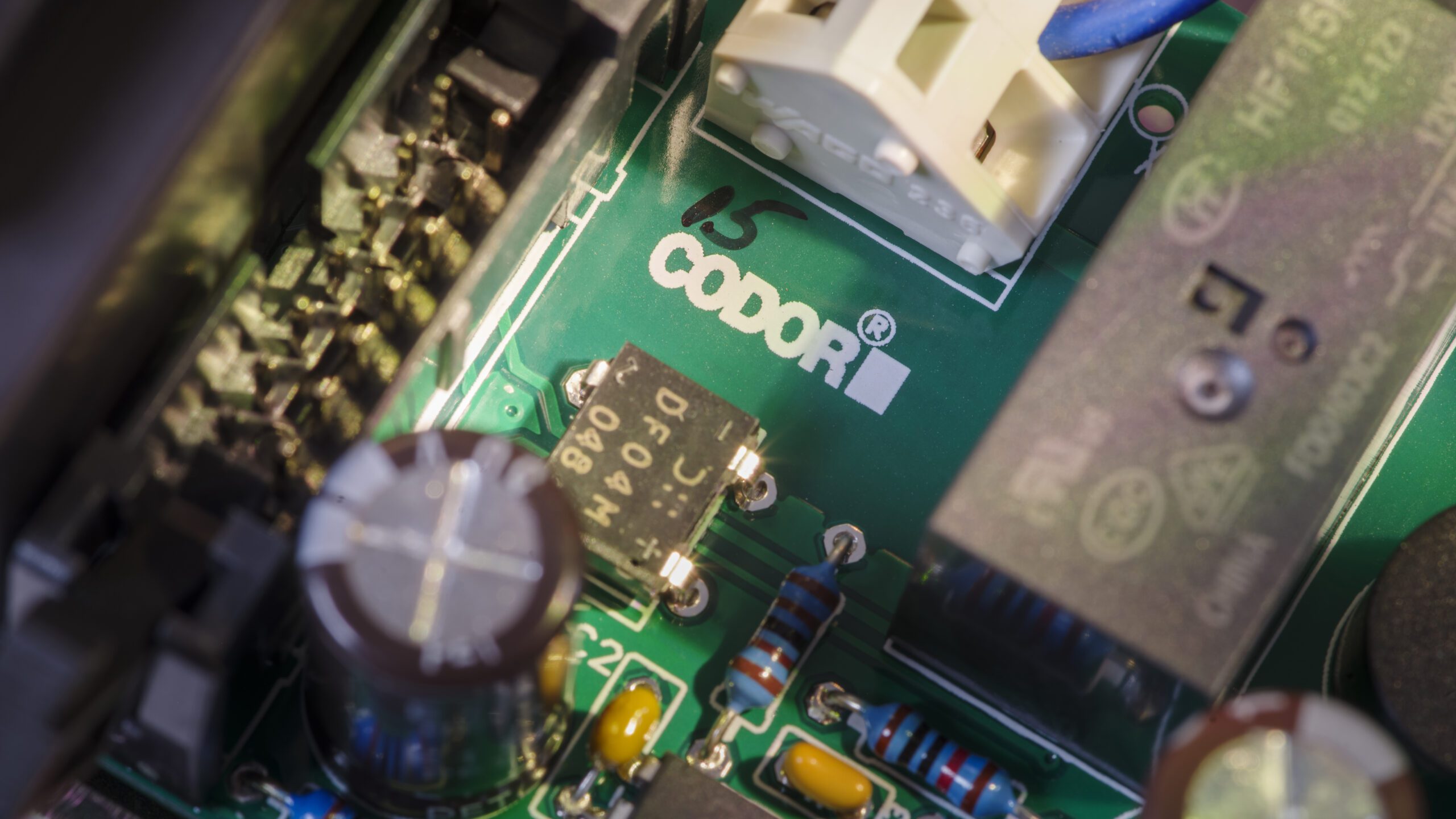 Tailored laminating machines
Our client, a government printing house, needed a fully automated, low-maintenance machine that could handle large quantities of pouches. Based entirely on their specifications and requirements, we engineered the CODOR HSPM-2. Following extensive testing, we installed this production line laminator on-site and trained the staff on how to operate the device.
We are committed to working closely with our customers at all times. We develop the ultimate solution to your security documents requests. Our dedicated team strives for nothing less than the best and is always at your disposal.
So why not talk to us about your document security challenge?